2023 Christmas Sponsorship Letter for Members
COME 
FOR THE SHOPPING, STAY FOR THE LIGHTS
Come visit Mother Nature's Playground this Holiday Season, where the nostalgia and magic of Christmas are amplified by a warm, welcoming community.
During the day:
– Explore the charming downtown of Elizabethtown with its gift shops, clothing stores, and restaurants.
– Wander through the eclectic offerings of Traxx Vintiques in Clarkton. You may just get lost.
– Try a tasting at Lu Mill Vineyard or Cape Fear Winery and Distillery as you stroll through their gift shops full of unique gift idea.
– Discover hidden gems at Market on Main in Bladenboro.
– Visit the Cape Fear Farmers Market in Elizabethtown on any Saturday in December and find a unique themed shopping experience.
– Have some fun as you try to find all the Elves hidden in the stores throughout the county.
Then at night:
– Drive through the miles of festive lights at the Annual Festival of Lights at Lu Mill Vineyard, explore the Santa Village and Candy Shop and feast on the savory southern dishes of the Country Buffet.
– Discover a whole new version of White Lake as this community becomes a winter wonderland. Tour around the lake, taking in all the light docks and piers.
– Relax by the campfire and enjoy Mother Nature's light show, s'mores and a warm beverage.
Elf Scavenger Hunt* at stores.
Win a Giant Stocking November 24 – December 16
---


Christmas at the Farmers Market
-Sponsored by Cape Fear Valley Health
Vendors and business displays every Saturday from 9am – 2pm
LIGHTING OF THE LAKE – WHITE LAKE LIGHTS*
-Sponsored by Duke Energy
-Tour around White Lake to see the lights and decorations.
-Public viewing points will be at Goldston's Pier, Camp Clearwater, TimberLodge, and White Lake Marine.
Registration due by Nov. 30
Voting opens on Dec. 4
---
DUBLIN
Festival of Lights @ Lu Mil Vineyard * 6 – 10PM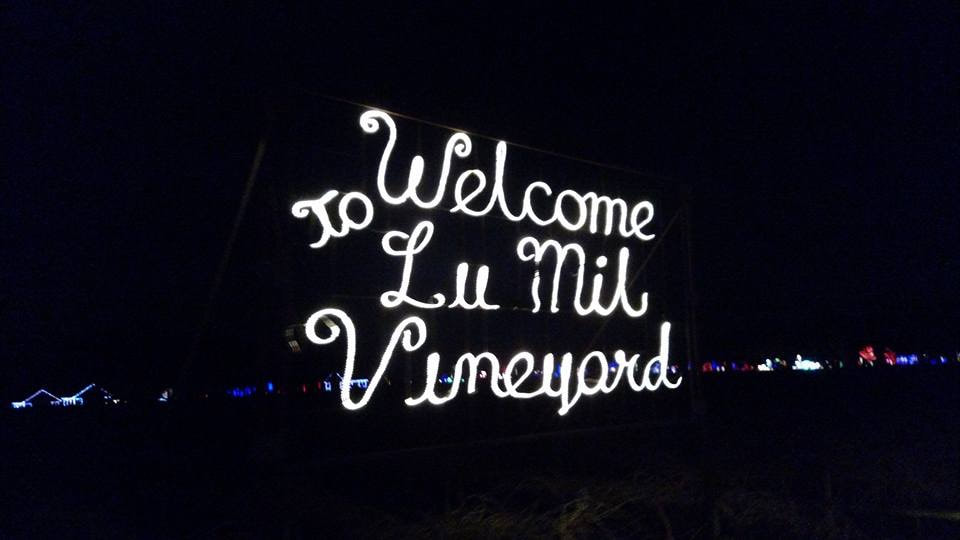 ___________________________________________________________________________________________________________________________________________
WE COULD NOT MAKE THIS ALL HAPPEN WITHOUT OUR SPONSORS
2022 SPONSORS
Christmas at the Farmers Market
Cape Fear Health – Bladen Healthcare
Lighting of the Lake
Duke Energy
Christmas Parade
Star Communications
The Grand Regal
Town of Elizabethtown
Town of White Lake
Camp Clearwater
Clark Brothers
First Source Staffing
Rondaveu Pizza
Ski Burger
White Lake Marine
Smith & Sons Heating & Cooling
Four County Electric
Campbell Oil
Lu Mill Vineyard
Cape Fear Winery & Distillery
Farm Bureau
BW Greene Properties
Leinwands
Giorgio's Restaurant