Up-to-date Calendar of all activities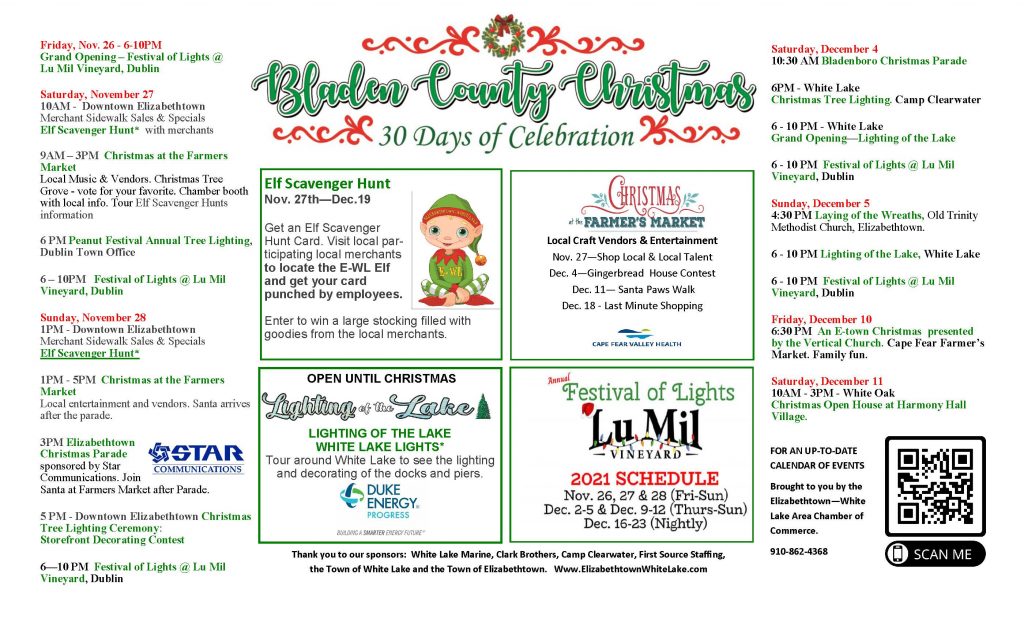 Christmas Parade – Sunday, November 28
Sponsored by Star Communications
Elf Scavenger Hunt* at stores.
Win a Giant Stocking November 27 – December 19



Christmas at the Farmers Market
-Sponsored by Cape Fear Valley Health
Vendors and business displays every Saturday from 9am – 2pm
Entertainment
Christmas Tree Grove where organizations, individuals and families can decorated trees and win prizes
Last year's winner –  Voters chose #5 as the favorite tree!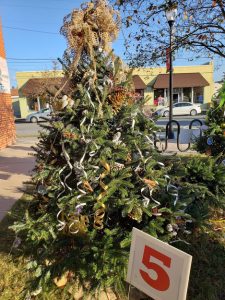 LIGHTING OF THE LAKE – WHITE LAKE LIGHTS*
-Sponsored by Duke Energy
-Tour around White Lake to see the lights and decorations.
-Public viewing points will be at Goldston's Pier, Camp Clearwater, TimberLodge, and White Lake Marine.
*Click here to vote* (link coming soon)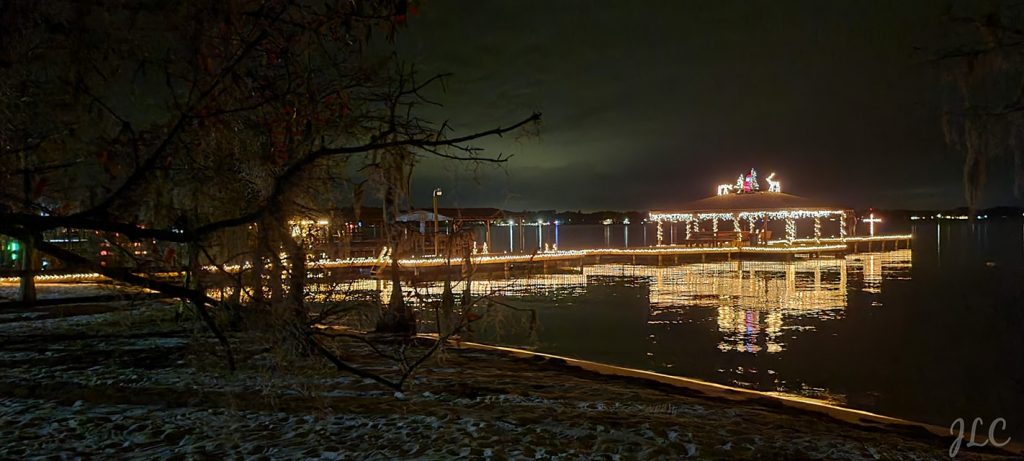 DUBLIN
Festival of Lights @ Lu Mil Vineyard * 6 – 10PM