LEADERSHIP BLADEN
 Leadership Bladen strives to provide Bladen County with an enduring source of diverse leaders who are prepared and committed to serving the community. 
A joint program of Bladen's Bloomin', Bladen Community College
and the Elizabethtown – White Lake Area Chamber of Commerce
Leadership Bladen – APPLICATION 2023
APPLICATIONS DUE MARCH 15!
During the seven-month program, participants get an in-depth view of community issues, develop leadership skills necessary to assume leadership roles, and are exposed to community involvement opportunities.  Participants study the qualities that make an effective leader, analyze individual leadership roles, and develop personal leadership styles and skills.  The program will open your eyes to new challenges and opportunities and the role you can play in shaping the future of our community and region.
GOALS
The ultimate goal of Leadership Bladen is for participants to become actively involved in leadership roles in the community, thus enriching the quality of life and shaping the future. 
– Personal leadership skills and development
– An in-depth view of critical issues facing our community
– Opportunities to discuss key issues with community leaders
– Access to opportunities for community involvement
– New and strengthened relationships with peers
ANY BLADEN COUNTY RESIDENT OR ANYONE WHO WORKS IN THE COUNTY IS ELIGIBLE TO PARTICIPATE
– Must be able to commit to 1 day a month for 7 months (April through November)
– Must have prior support and approval of employer.
– Must be willing to learn while having a little fun.
OVER A 7 MONTH PERIOD, THESE TOPICS WILL BE EXPLORED:
Education – Government and Law – Tourism
Economic Development – Health Care
Business and Industry – Media
Leadership Bladen – APPLICATION 2023 – download the application, fill out and return.
APPLICATIONS DUE MARCH 15.
The program culminates with a graduation ceremony.  Once graduated, participants become alumni of the program and are encouraged to continue their growth through on-going mentoring, matching of interests to local opportunities, and assistance with setting goals while providing an impact on the Bladen County community.

NO COST!!
Funding for the Leadership Bladen is provided by Bladen's Bloomin' which covers all expenses for all participants.  The class is limited to fifteen participants.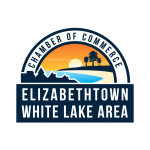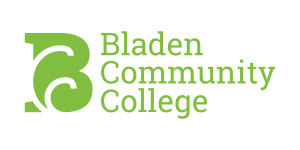 Bladen's Blooming   Agri-Industrial Inc
Applications are available now through Elizabethtown-White Lake Chamber of Commerce and due by March 15, 2023.  The 7-month program consists of six all-day sessions, a half-day orientation to begin the program, and a graduation ceremony.  The all-day sessions occur once a month from March through October with a half-day session on April 26.  A graduation celebration will be held prior to the Bladen County Commissioners meeting in November.
All participants are required to attend the orientation session on April 27 and 6 class days from March 2023 – October 2023 on the 4TH Wednesday of each month from 9:00-5:00 (full day, including lunch).  Attendance at all sessions is required.